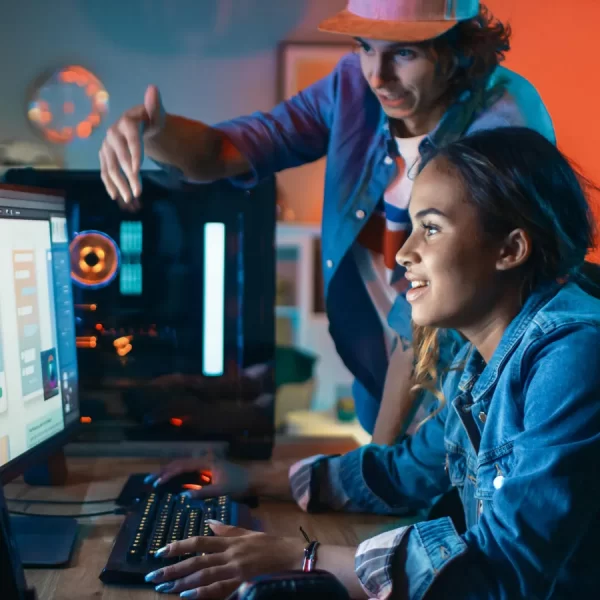 JOBS & SKILLS wa
Government Funded (Subsidised) Fees & Eligibility Criteria
The WA Government Department of Training and Workforce Development (DTWD) and Jobs & Skills WA manage the State Government's investment into vocational education and training in Western Australia.
NIT Australia is an approved provider for the government's subsidised fees through Jobs and Skills WA under Priority Industry Training (PIT).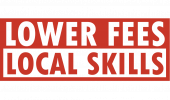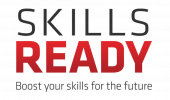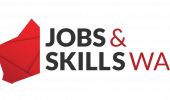 Government Funded (Subsidised) Fees
Please note that access to subsidised training is subject to availability and is currently offered for the following courses:
| COURSE | COURSE DURATION | TUITION FEE NON-CONCESSION (A) | TUITION FEE CONCESSION (A) | RESOURCE FEE (B) | INTAKE DATES |
| --- | --- | --- | --- | --- | --- |
| ICT50220 – Diploma of Information Technology (Web Development – Front-end & Back-end) | 52 weeks (1 Year) | $1,200 | $400 | $0 | 2022 12 Dec 2023 09 Jan 03 Apr 26 Jun 18 Sep 11 Dec |
| ICT50220 – Diploma of Information Technology (Cyber Security) | 52 weeks (1 Year) | $1,200 | $400 | $0 | 2022 12 Dec 2023 09 Jan 03 Apr 26 Jun 18 Sep 11 Dec |
| ICT50220 – Diploma of Information Technology (Advanced Networking) | 52 weeks (1 Year) | $1,200 | $400 | $0 | 2022 12 Dec 2023 09 Jan 03 Apr 26 Jun 18 Sep 11 Dec |
The Student tuition fees are indicative only and are subject to change given individual circumstances at enrolment. Additional fees may apply such as Student service and resource fees. The course fee cap is set at $400 for eligible concession students and $1,200 for non-concession students.
Students are required to bring their own notebooks, stationery, USB storage media devices etc. Students are expected to have their own laptop/personal computer in case of online (virtual real-time) course delivery due to the government-imposed restrictions in situations such as COVID-19 outbreaks. NIT may lend laptops to students based on a first-come-first-served basis. Students enrolled in ICT courses are expected to have an additional external SSD storage media drive with a minimum of 100 GB storage space for virtualisation units.
 Eligibility
You may be eligible for a Priority Industry Training (Job Seeker) funded course at NIT Australia if you have left school and you are:
an Australian citizen; or a permanent visa holder; or a holder of visa subclass 309, 444, 785, 790, 820 or 826; or secondary holders of a temporary visa of sub-class 457; or holders of a Bridging Visa E (subclasses 050 and 051) where the visa holder has made a valid application for a visa of subclass 785 or 790; and
at least 15 years old*; and
not under an active apprenticeship/traineeship training contract registered on WAAMS; and
unemployed or a job-seeker; and
a resident of Western Australia.
* If you are under 18 years of age, you must have a Department of Education (DoE) Notice of Arrangement (NoA) (Full Time) or be exempted from the School Education Act 1999.
 Additional Criteria
Following persons are not eligible for funding:
Persons whose primary place of residence is not in Western Australia
Residents of Christmas Island or Cocos Island
Prisoners
Secondary school Students
 Eligibility for Concession
The following students are entitled to the concession rate on course fees:
Persons and dependants of person holding:

A Pensioner Concession Card
A Repatriation Health Benefits Card issued by the Department of Veterans Affairs.
A Health Care Card.

Persons and dependents of persons in receipt of AUSTUDY or ABSTUDY.
Persons and dependents of persons in receipt of the Youth Allowance.
Persons and dependents of persons who are inmates of a custodial institution.
Secondary school-aged persons, not enrolled at school.
Other Applicable Fees and Charges
| Fee Item or Charge | Amount |
| --- | --- |
| Re-marking of an assessment – each unit | $25.00 |
| Student ID Card Replacement Fee | $15.00 |
| Postal Service Fee for credentials | $15.00 |
| Replacement of award/qualification/academic record | $50.00 |
| Re-issue of academic statement | $20.00 |
| Australian Computer Society (ACS) Student Membership – 1 Year | $72.00 |
| Excursions – charged to students as they arise | Based on the cost recovery bases |
| Printing charges: FREE 50 pages at the beginning of each study period. Additional prints $0.10 per page for black and white and $0.20 per page for colour (Including photocopy). The minimum top-up amount is $5.00. All additional printing quota purchased must be used before the beginning of each term. Each students printing quota will be reset to 50 pages at the beginning of each study period. | B&W: $0.10/page Colour: $0.20/page |
Testimonials
What our students say
about NIT Australia
My experience at NIT has been great. The trainers are always helpful and spot on when responding to my questions in class, which I ask a lot since I really want to learn networking skills. I was working as an uber eats delivery driver, but as I am studying ICT.

Conrado Pereira
I am absolutely satisfied with my choice to join NIT Australia with the Diploma of Information Technology Networking and the upcoming Advanced Diploma of Telecommunications Network Engineering. I believe this is a great start for my career in Australia. Regarding the course structure, it is not only focused on theories but.

Kieu Phuong
Since I started my study program at NIT, I have been developing very important and exciting new skills, such as working with specific equipment and the physical infrastructure of internet connections. Most importantly, all trainers are very knowledgeable and talented, which has been making my experience incredible and unique. I can't wait to.

Daniela Vasquez Alvarado
I was studying at a different college which I didn't enjoy and I was scared I may have the same experience at NIT, but it was the opposite when I came here which I am happy about. I never thought I would understand programming but gradually I am gaining more.

Nikola Kirsty Parsons
I am doing the Advanced Diploma of Telecommunications Network Engineering course to learn more about fibre technologies. Dense Wavelength Division Multiplexing (DWDM) technologies are going to be the future of Telecom. I am learning relevant information about how to manage fibre to complete an entire project using DWDM technologies. The.

Rosario Merenda
I am very happy with the trainers and staff who have shown excellent support and kindness during my studies here at NIT. Elaine, the internship manager, is also working closely with me to prepare for internship, which is arranged by NIT at no additional costs for IT students. I recommend.

Sangmin Seo (Simon)