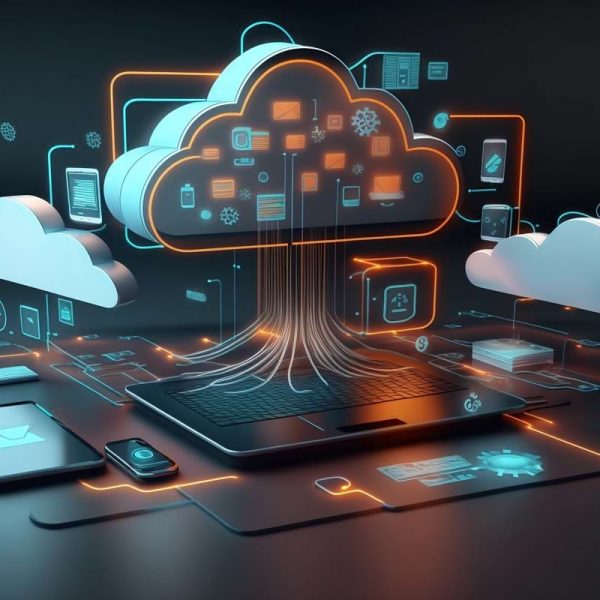 Microsoft
Microsoft Azure Fundamentals

This course is designed to offer fundamental knowledge in key Azure concepts, services, solutions, and management tools. It covers aspects like general and network security, governance, privacy, compliance features, as well as Azure cost management and service level agreements.
Participants will receive an Azure pass and dedicated time for engaging in practical, hands-on labs. The content of the course is closely aligned with the AZ-900 exam objectives.
It is tailored for IT professionals who are new to working with Azure and wish to explore our offerings while gaining practical experience with the platform. Scripting skills are not a prerequisite, as the course primarily utilizes the Azure portal for service creation. Students will leave with the confidence to pursue further role-based courses and certifications, such as the Azure Administrator track.
This course is beneficial for individuals in a range of roles including Administrators, AI Engineers, Data Analysts, Data Engineers, Database Administrators, Developers, and Security Engineers.
Course Overview
Entry Requirements
Key Topics
Why NIT ?
Course Overview
Course Overview
This training course in Azure Fundamentals is tailored for IT professionals who are new to Azure. This audience is eager to acquaint themselves with our offerings and gain practical exposure to the product. The course predominantly relies on the Azure portal and command line interface for resource creation, eliminating the need for scripting skills. The participants will leave with the assurance and knowledge to pursue other role-specific courses and certifications, including the Azure Administrator track. The course encompasses a mix of lectures, demonstrations, and interactive labs. It also serves as effective preparation for the AZ-900 exam.
In this course, you will cover:
Module 1: Cloud computing concepts.
Module 2: Benefits of using cloud services
Module 3: Cloud service types
Module 4: Azure architectural components
Module 5: Azure compute and networking services
Module 6: Azure storage services
Module 7: Azure identity, access and security
Module 8: Cost management in Azure
Module 9: Tools for governance and compliance in Azure
Module 10: Tools for managing and deploying Azure resources
Module 11: Monitoring tools in Azure
Entry Requirements
Key Topics
Why NIT ?
Testimonials
What our students say
about NIT
My experience at NIT has been great. The trainers are always helpful and spot-on when responding to my questions in class, which I ask a lot since I really want to learn networking skills. As a student, I was working as an uber eats delivery driver and in between deliveries,.

Conrado Pereira
I am absolutely satisfied with my choice to join NIT Australia with the Diploma of Information Technology Networking and the upcoming Advanced Diploma of Telecommunications Network Engineering. I believe this is a great start for my career in Australia. Regarding the course structure, it is not only focused on theories but.

Kieu Phuong
Since I started my study program at NIT, I have been developing very important and exciting new skills, such as working with specific equipment and the physical infrastructure of internet connections. Most importantly, all trainers are very knowledgeable and talented, which has been making my experience incredible and unique. I can't wait to.

Daniela Vasquez Alvarado
I was studying at a different college which I didn't enjoy and I was scared I may have the same experience at NIT, but it was the opposite when I came here which I am happy about. I never thought I would understand programming but gradually I am gaining more.

Nikola Kirsty Parsons
I am doing the Advanced Diploma of Telecommunications Network Engineering course to learn more about fibre technologies. Dense Wavelength Division Multiplexing (DWDM) technologies are going to be the future of Telecom. I am learning relevant information about how to manage fibre to complete an entire project using DWDM technologies. The.

Rosario Merenda
I am very happy with the trainers and staff who have shown excellent support and kindness during my studies here at NIT. Elaine, the internship manager, is also working closely with me to prepare for the internship, which is arranged by NIT at no additional cost for IT students. I.

Sangmin Seo (Simon)