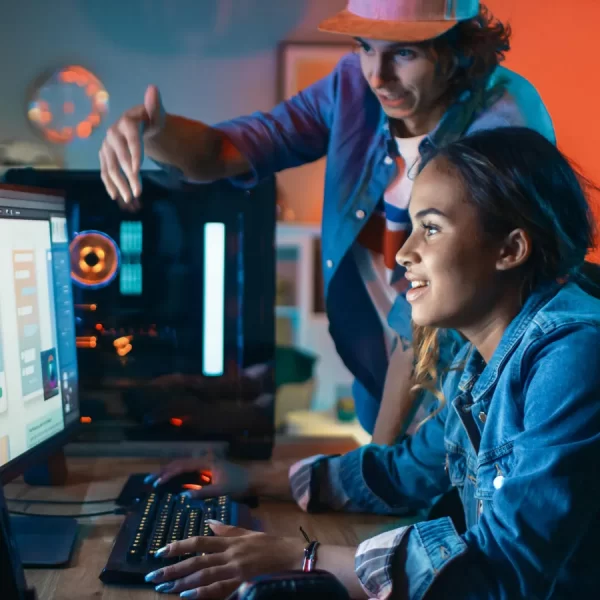 ACS PYP
ACS Professional Year Program (ICT)
NIT's Professional Year Program is an exciting program designed to equip recent ICT graduates with helpful skills. This prepares them for their career in the ICT sector, while paving the migration pathway for those seeking to make Australia their new home. See the video below to listen from our PY team and students about 'The NIT Difference'.
Class Timing
Saturday (8:00 am to 4:30 pm).
Watch what our students, trainers
and industry internship host partners
say about NIT's Professional Year Program
Program Structure
Program Structure
There are four main components of the ACS Professional Year Program. The first two components are delivered simultaneously in the classroom, covering 250 contact hours. The Professional Environments (PE) component which is delivered by the ACS will run in conjunction with the internship period.
Program Components and Modules:
Communication and Performance in the Australian Workplace (CPW)

CPW1 – Performance in business meetings
CPW2 – Workplace communication
CPW3 – Presentations
CPW4 – Business writing
CPW5 – Reporting to managers

Entry and Advancement in the Australian Workplace (EAW)

EAW1 – Australian workplace culture
EAW2 – Workplace relationships
EAW3 – Professional Performance
EAW4 – Prepare a tailored job application
EAW5 – Interview preparation

Professional Environments (PE online, provided by the ACS)

Professionalism in ICT is designed to demonstrate what it means to be a professional in a chosen field. This online module will provide the opportunity to develop and maintain an e-portfolio, which can be built following the completion of the Professional Year program. Issues related to Business, Legal and Ethical content in the workplace are also covered. The online module is for 13 weeks and runs parallel to the student internship.

Professional ICT Internship

One of the most significant aspects of the Professional Year program is an internship placement will be for a minimum period of 220 hours which is normally 10 to 12 weeks and can be part-time or full-time. This provides practical ICT workplace experience in an Australian based organisation.
ACS PY Internships
Entry Requirements
Program Fees
Intake Dates
More Information
Testimonials
What our students say
about NIT Australia
My experience at NIT has been great. The trainers are always helpful and spot on when responding to my questions in class, which I ask a lot since I really want to learn networking skills. I was working as an uber eats delivery driver, but as I am studying ICT.

Conrado Pereira
I am absolutely satisfied with my choice to join NIT Australia with the Diploma of Information Technology Networking and the upcoming Advanced Diploma of Telecommunications Network Engineering. I believe this is a great start for my career in Australia. Regarding the course structure, it is not only focused on theories but.

Kieu Phuong
Since I started my study program at NIT, I have been developing very important and exciting new skills, such as working with specific equipment and the physical infrastructure of internet connections. Most importantly, all trainers are very knowledgeable and talented, which has been making my experience incredible and unique. I can't wait to.

Daniela Vasquez Alvarado
I was studying at a different college which I didn't enjoy and I was scared I may have the same experience at NIT, but it was the opposite when I came here which I am happy about. I never thought I would understand programming but gradually I am gaining more.

Nikola Kirsty Parsons
I am doing the Advanced Diploma of Telecommunications Network Engineering course to learn more about fibre technologies. Dense Wavelength Division Multiplexing (DWDM) technologies are going to be the future of Telecom. I am learning relevant information about how to manage fibre to complete an entire project using DWDM technologies. The.

Rosario Merenda
I am very happy with the trainers and staff who have shown excellent support and kindness during my studies here at NIT. Elaine, the internship manager, is also working closely with me to prepare for internship, which is arranged by NIT at no additional costs for IT students. I recommend.

Sangmin Seo (Simon)