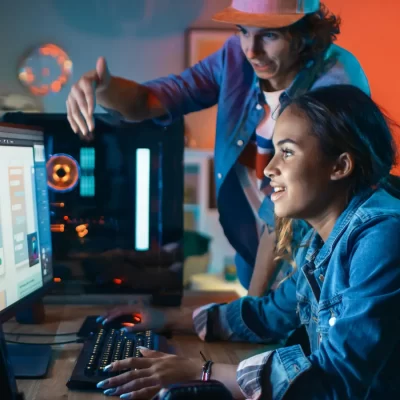 online application
Application Process & Instructions for Domestic Students

APPLICATION PROCESS
Apply: We accept online applications only. Complete the online application form and submit all required documents before the deadlines of the intended intakes.
Application assessment:

NIT will assess the application to check if the applicant meets the entry requirements.
An interview with the applicant either in-person or via Zoom, Skype or Google Hangout may be requested to verify the applicant's suitability for the applied course(s).

Receive your Offer: Successful applicants will be issued a Letter of Offer with the terms and conditions of the offer and details of fee payment options.
Accept your Offer: The applicant must read the Letter of Offer including the embedded Student Agreement carefully to make sure all details are correct. To accept the offer, the applicant must submit a signed copy of the offer (by dating and signing each page of the student agreement including the student declaration and consent section) and deposit initial fees.
Receive your Enrolment Confirmation: Once you meet the conditions of your offer and have paid the required fees, NIT will issue you an Enrolment Confirmation.
ONLINE APPLICATION INSTRUCTIONS
Please read NIT's Domestic Student Handbook and Domestic Students – Fees and Refund Policy before completing and submitting an online application.
To complete your enrolment, you will need to provide the following supporting documents:
Copies of the certificates and transcripts for all the completed qualifications (Must provide copies for the qualification that meets the minimum entry requirements for the course that you are applying for).
A copy of an identification document (e.g. Driver's License, Birth Certificate, Passport)
CV and employment details relevant to the course applying for (If required)
Note: NIT Australia accepts scanned documents submitted online in support of applications for admission to courses of study. All of your supporting documents must be true and have complete records. You should be prepared to provide original documents or original certified copies of supporting documents upon request at any time.
A failure to provide documents on request, or the discovery of either fraudulent documents or misrepresentation of true circumstances in association with your application, may lead to the rejection of your application for admission, the withdrawal of your offer, or the cancellation of your enrolment.
Credit Transfer Requests: If you are applying for Credit Transfer, provide copies of your certificates and transcripts for qualifications and competencies gained in Australia.
How to submit supporting documents: You can submit these documents via online application (upload feature), via email to admissions@nitaustralia.edu.au, or in person at NIT's office in Perth.
Testimonials
What our students say
about NIT Australia
My experience at NIT has been great. The trainers are always helpful and spot-on when responding to my questions in class, which I ask a lot since I really want to learn networking skills. As a student, I was working as an uber eats delivery driver and in between deliveries,.

Conrado Pereira
I am absolutely satisfied with my choice to join NIT Australia with the Diploma of Information Technology Networking and the upcoming Advanced Diploma of Telecommunications Network Engineering. I believe this is a great start for my career in Australia. Regarding the course structure, it is not only focused on theories but.

Kieu Phuong
Since I started my study program at NIT, I have been developing very important and exciting new skills, such as working with specific equipment and the physical infrastructure of internet connections. Most importantly, all trainers are very knowledgeable and talented, which has been making my experience incredible and unique. I can't wait to.

Daniela Vasquez Alvarado
I was studying at a different college which I didn't enjoy and I was scared I may have the same experience at NIT, but it was the opposite when I came here which I am happy about. I never thought I would understand programming but gradually I am gaining more.

Nikola Kirsty Parsons
I am doing the Advanced Diploma of Telecommunications Network Engineering course to learn more about fibre technologies. Dense Wavelength Division Multiplexing (DWDM) technologies are going to be the future of Telecom. I am learning relevant information about how to manage fibre to complete an entire project using DWDM technologies. The.

Rosario Merenda
I am very happy with the trainers and staff who have shown excellent support and kindness during my studies here at NIT. Elaine, the internship manager, is also working closely with me to prepare for the internship, which is arranged by NIT at no additional cost for IT students. I.

Sangmin Seo (Simon)